Engine Number 015640
Supplied to Fenacre Quarry, c.1926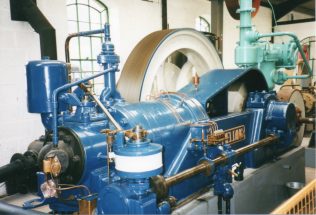 Engine number 015640 was built in 1926 and supplied to Fenacre Quarry in Devon.
Later in its working life the engine was moved to Tarmac Quarry at Matlock, Derbyshire.
Eventually the engine was put into preservation and is now installed at The Midland Railway Museum Butterley, Nr. Ripley, Derbyshire, where I have seen it running.
The engine is a Semi-Diesel engine with a bore of 15 1/2″ dia. x 24 " stroke and produces approximately 85BHP.
If you have any comments, please share your memories at the bottom of the page by clicking on the words Add a comment about this page.