Easter at Fielding and Platt
What do you remember of Easter time at the company?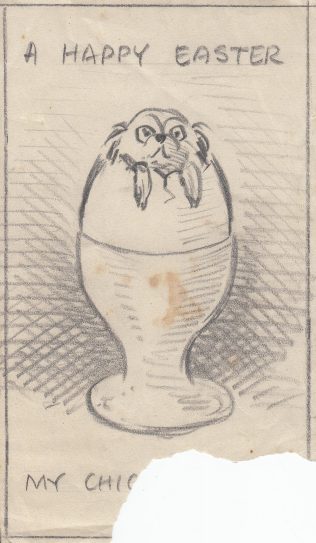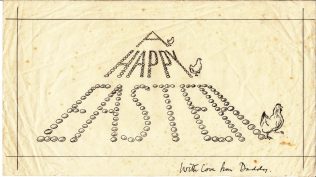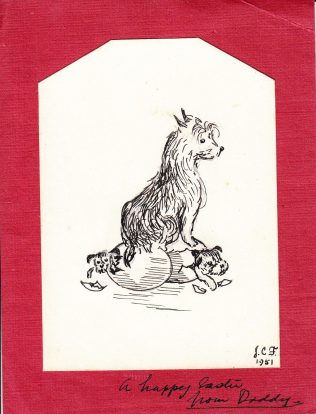 Happy Easter from the Fielding and Platt Community Archive Project!
Here are three Easter Cards designed by Jack Fielding, grandson of company founder Samuel Fielding, and draughtsman at the company in the twentieth century.  Jack was a talented draughtsman and artist and here you can see the Christmas cards he designed and made at the Works.
What was Easter like at Fielding and Platt?
But what was Easter like at the company?  Many people have described the children's Christmas Parties but was there an equivalent celebration at Easter time?  An Easter egg hunt around the canteen or Works perhaps?
And what about the food in the canteen?  Were there hot cross buns at lunch and break times?
We'd love to hear about the Easter traditions and memories of Easter at Fielding and Platt.  What happened that there was unique to the holiday season?
Please share your memories by adding a comment at the bottom of the page. Or why not add a page of your memories – click here to find out how.