Chipping Campden School
Parents Association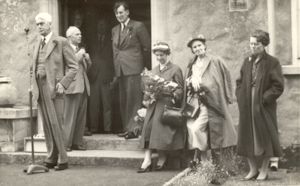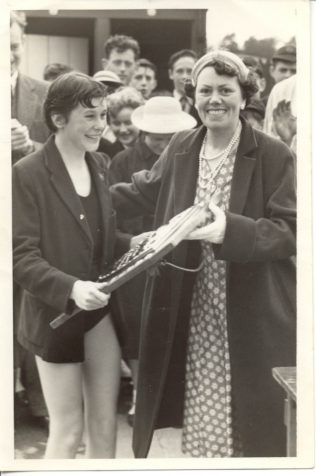 The School needs help
In 1954, we set up the Parents' Association to support developments at the School. Rex Morris, local bookseller, was the Chairman and I was the Secretary.  We organised fund-raising events and the most important was the annual October Fair. These raised quite a lot of money and enabled the swimming pool to be built and the Library created from one of the classrooms, freeing up the big room in the Old School for art lessons.
Amusing report
The report in 'The Campdonian' in 1959 said 'If the organisation of the Fete was a lot of hard work it was also great fun and it was enlivened by a number of unexpected incidents such as the unaccountable disappearance of the Wheel of Fortune and the sale of a cake to two different people. The latter contretemps was solved by cutting the cake in half. The presence at the Fete of a fortune teller resulted in several people learning remarkable facts about themselves, hitherto unsuspected; notably the Headmaster who discovered himself to be a single man with a roving eye!'
Moving on
Our fund-raising events took a lot of time to organise but there was good support from parents and the rest of the community.  I can't remember when the Parents' Association closed down.