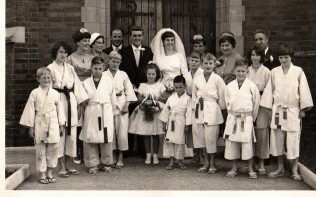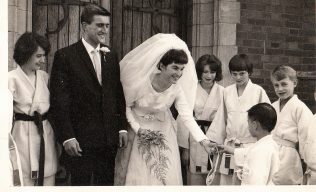 The photographs here were donated by Margaret Clifton (née Hancock). She attended the Judo Club which was held in the canteen in the early 1960s.
The photos are of the Judo Instructor getting married. The club members formed a Guard of Honour outside the church.
Margaret herself is second from the left in the large group photo and on the left in the smaller group. Margaret has a page about herself in the 'People' section of the website.
She cannot recall the name of the instructor and did not name any other club members. Can anyone help out?
If you remember the Judo Club, can name any of people shown or have any more information, please click on the words Add a comment about this page below.