The Nurses of Fielding and Platt
Can you help us identify these nurses?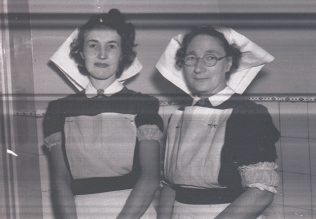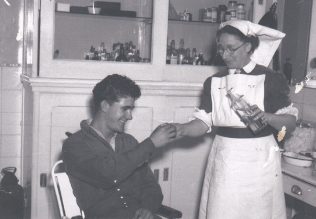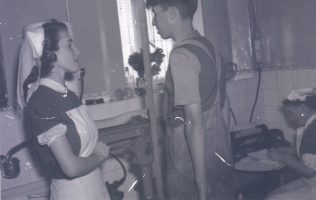 The photos pictured here were saved from being disposed of by Tony Franklin and John Davis. They were taken by Fielding's photographic department and the negatives have recently been developed.
The photographs show nurses at work in the First Aid Room c.1950.  It is thought that the older of the two nurses featured in the first photograph is Nurse Ashwin. Can anyone verify this and help to identify other nurses and patients featured in these photographs?
What memories of Fielding's First Aid Room do these photographs bring back for you? Perhaps you remember being treated by the nurses there or working as a nurse yourself? If you have memories of working in or visiting the First Aid Department – the nurses, the atmosphere, the decoration, the facilities, treatments, sights, sounds and smells, or any other memories – please share your memories by clicking on the words 'Add a comment about this page' below.