S. S. Sabrina
The steamboat built by Fielding and Platt, tendered in 1870 and launched in 1871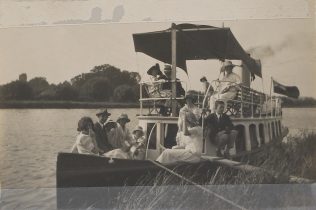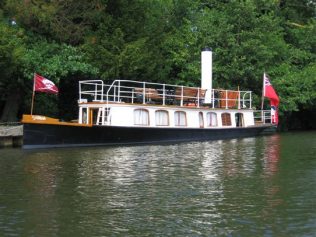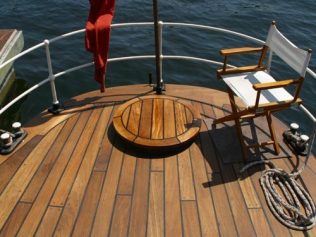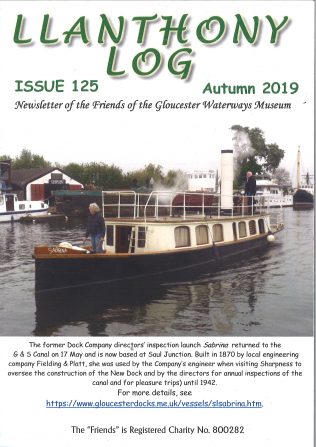 kindly supplied by Hugh Conway-Jones
In 1870, the tender by the company was agreed to built a small inspection steam boat for the local dock company which it used for voyages between Gloucester and the then flourishing port of Sharpness, further down the Severn.  This steam boat was the S. S. Sabrina.  She was one of the historic vessels which were part of the Diamond Jubilee River Pageant on 3 June 2012.
In the first photograph, you can see a pleasure cruise in the Sabrina from circa 1920.
The second and third photographs were kindly supplies by Carol Steggles in 2015.
The last photograph is a recent inclusion from another collection to the Gloucestershire Archives.
If you have any comments, please share your memories at the bottom of the page by clicking on the words Add a comment about this page.