Photographs of 100 ton lifting apparatus being prepared for a test lift in the 'New' Heavy Assembly Shop, Part 3 of 3
Taken in December 1970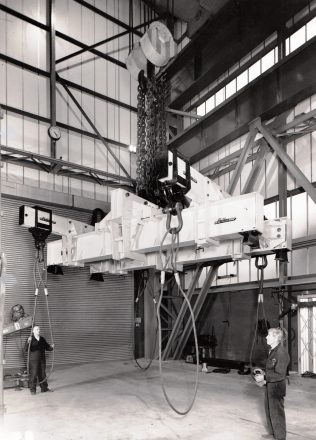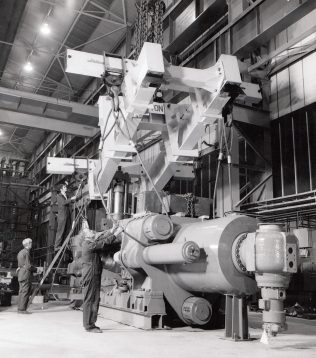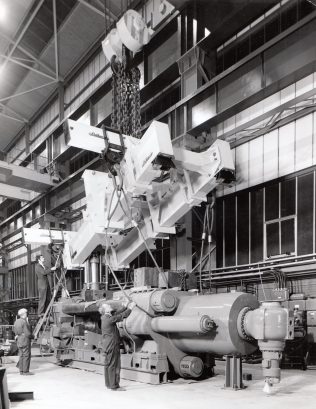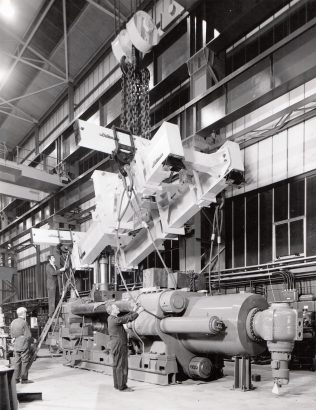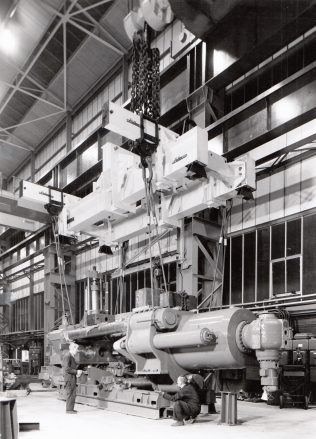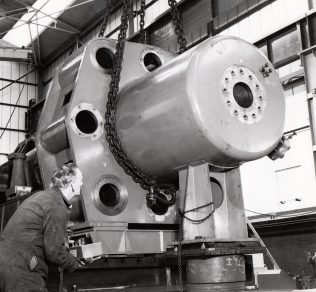 Part 3 series of photographs illustrates the lifting apparatus that was designed primarily to lift a complete extrusion press assembly (minus die slide cylinder) from floor onto road transport.
This development reduced significantly the time required to strip each press prior to transportation.  The extra stiff construction of the fully pre-stressed 16MN and 20MN extrusion presses enabled this to be achieved.  
The 5th photo shows a 3 column extrusion press (c.80 tons) being lifted from its bedplates as part of the test.  The man in front of the press is operating  the crane by means of a radio controller.
The 6th photo shows a closer view of the radio controller, in this case being operated to move the main cylinder and housing assembly for Slobodan copper extrusion press.