Photograph of the Craft Selection School
Founded c.1940s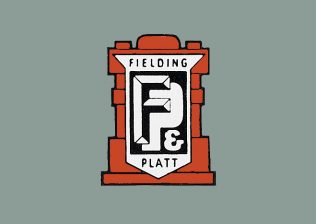 "Sue_Boulton_describes_the_photo_of_Ken_Court_in_the_original_Craft_School".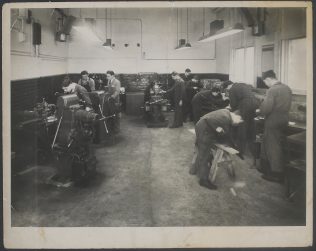 This picture  of the original Training School, known as the Craft Selection School, was taken prior to 1949.
Four machines can be seen. Starting from the left, a 2D Capstan Lathe, an Edgwick? Centre Lathe, a Drilling machine and finally, a Shaping machine. BUT, who are the nine apprentices. Can anyone name any of  them?
The instructor was Mr Ken Court (pictured in the light suit, third from the left). You can listen to Sue Boulton's (Ken's daughter) memories of her father in the audio clip above the picture.
If you remember any of the people, places, or presses featured in the photographs please share your memories by clicking on the words Add a comment about this page below.