Wayne Roberts
Memories of the Pipe Shop and its workers, 1966-1972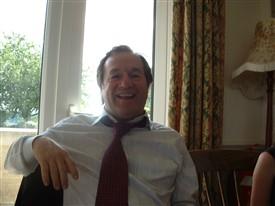 When I started working in the Pipe Shop in 1966, access to the Pipe Drawing Office could be gained through a door at the side of Ray Chamberlain's office. I can't remember any of the draughtsmen's names, but I do remember the first time that I looked at a pipe drawing and thought to myself:
I will never be able to understand what that piece of paper is trying to tell me.
It looked so complex; just a mass of blue lines going in every direction, but with a drawing number and the name of the man or woman who drew it at the bottom. They were in reality works of art which needed to be studied and deciphered.
The following are some names of the men who worked in the Pipe Shop between 1966 and 1972 (this list may not be complete or accurate):
Ray Chamberlain, Ken Juggins, Les George, Reg Gregory, Arthur Lodge, Len Gapp, Arthur Rigby, Mick Price, Cyril Crowther, Sid Hatch.
Pipe Shop Apprentices: Geoff Wood, Keith Hale, Ian Anderson, Jim Mercer, Chris Gwilliam, Wayne Roberts.