John Cook recalls Reg Court and his "Chip Cutter"
Memories of the Light Machine Shop's Charge Hand in the 1950s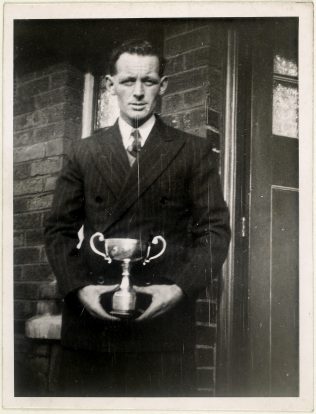 "John_Cook_Reg_Court_Chip_Cutter_LMS". Genre: Vocal.
At Fielding's, workers would always grind their own tools rather than have them done by a tool maker and Reg was no exception.  Reg was a "brilliant machinist" and, if he was grinding a lathe tool, John Cook remembers he would put a cut along the edge of the blade which Reg called a "chip cutter".  "It really cut!" John recalled and would last until such time as the tool softened, when it had to be rehardened in the Heat Treatment Room.
If you remember Reg Court please share your memories by adding a comment at the bottom of the page.