John Cook remembers the Light Machine Shop, c.1950
Setting, grinding, and why machinists had lumps of copper and lead in their tool boxes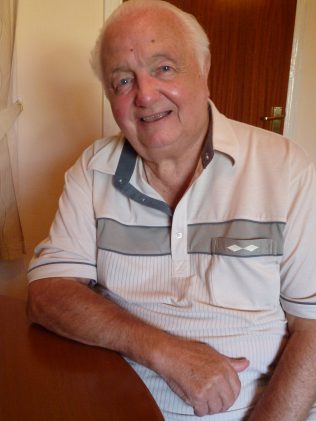 "John_Cook_Setting_machines_and_why_lumps_of_metal_carried_and_scriber". Genre: Vocal.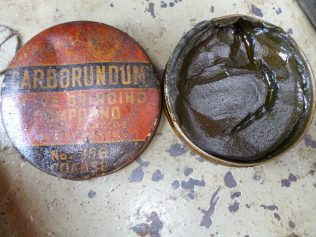 "John_Cook_Marking_off_table_in_machine_shop_and_carburundum". Genre: Vocal.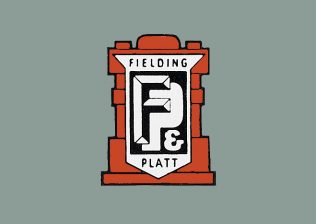 "John_Cook_Job_Card_Audio". Genre: Vocal.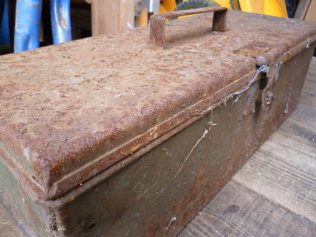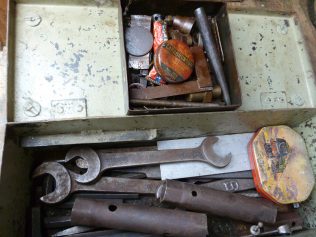 John began as an apprentice at Fielding and Platt in the late 1940s. In these clips, he recalls his time in the Light Machine Shop.
Setting and machinist's tool boxes
In the first, he recalls making 1000 brass screws on a Capstan Lathe. As an apprentice the lathe was "set" for him, but he recalls that Fielding's employees were taught to "set" machines themselves not simply to operate pre-set machines, as happened in other factories.
Working in softer metals, John explains, that there was no need to use the sud oil that was used in on harder metals such as steel.
He goes on to explain why the machinists at Fielding's carried a lump of copper and lead which could be used to readjust the position of steel in machines without marking it, because they were softer metals.
Marking off dyes and carborundum
In the second clip he describes his work at the marking off table and the occasions on which white and blue dyes would be used to mark the items on it. White dyes, "like a kind of white-wash", would be used initially, but if a piece had already been machined a blue dye would be used later in the process. He goes on to describe the use of carborundum stone used in the grinding of valves.
Click here to listen to more of John's memories of the marking off table and memories of his apprenticeship in the early 1950s.
Production Job Cards and bonuses
In the final clip, John discusses the Production Job Cards and the information and timings written on them to denote how long each job should take. He goes on to explain how it was possible to get a bonus on a job if it was completed ahead of time.
If you can help us interpret the job on the Production Job Card and what each of its different sections means then please leave a comment at the bottom of the page.
Click here to listen to John's memories of the "slingers" in the Heavy Machine Shop, c.1950.