John Cook recalls the Heavy Machine Shop, 1948-55
Memories of the crane drivers, their "slingers", the tea trolley and practical jokes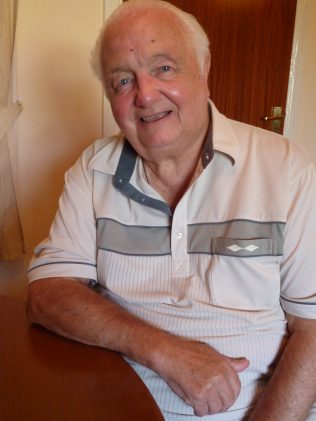 "John_Cook_5_Typical_Day_in_Heavy_Machine_Shop_and_FP_bike_sheds". Genre: Vocal.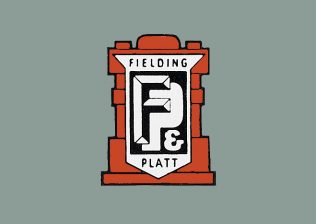 "John_Cook_13_Crane_drivers_and_slingers". Genre: Vocal.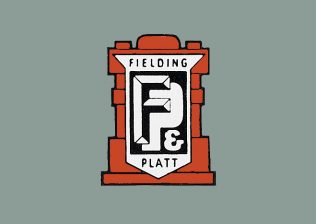 "John_Cook_9_Tea_trolley_in_the_Heavy_Machine_Shop". Genre: Vocal.
In these three clips John remembers his days in the Heavy Machine Shop as an apprentice.
Ballbearings
In the first clip, John recalls the hours of work, clocking on, and the strict time-keeping at Fielding's. If you were late you would be stopped a quarter of an hour's pay.
John cycled to work so this wasn't a problem for him. However, he tells an amusing story of when he left the Works one day with some rusty ballbearings in his pocket.
The workers on their bikes would be lined up at the gate ready for the gate man, Tom Mumford, to let them leave the premises. It was a bit like a "mass start" of a cycle race, John recalls. He had put the ballbearings inside his jacket, but when he bent down on the handlebars, they "rolled down the kerb and the Tom was waiting!"
Tom spoke some "sharp language in those days" and was known "to swear for ten minutes without saying the same word twice"!
Slingers
In the second clip John describes the job of the slingers in the Heavy Machine Shop.
Slingers specialised in working with the heavy crane drivers to put the ropes or chains around the pieces to be lifted by them.
"If you can imagine a column [one of the legs of a press that was being built] that was 2 feet in diameter and 18-20 feet long, those slingers could put a rope around the middle of it and that would be lifted up horizontally from the time they started."
"They were absolutely brilliant the way they did it," John recalled.
Bread and dripping
In the final clip, John recalls the tea trolley that served the Heavy Machine Shop and a practical joke played by the machinists on each other.
The tea trolley would come at about 10 a.m. and as well as cakes sold bread and dripping.
"Just slices of bread with dripping over it – I think it was about sixpence – wonderful stuff! Kids don't eat it these days. They'll eat dripping cakes but not bread and dripping"
The machinists would drink the tea from enamel cups and John remembers an occasion on which one of the older, skilled machinists nailed a colleague's cup to his bench, through the tea! Listen in to hear what happened next…
Click here to listen to John's memories of his apprenticeship and The Craft School, 1948-1955.
Click here to listen to John's memories of the Light Machine Shop, 1948-55.
Click here to listen to John's memories of the Fitting Shop in the early 1950s.