John Davis
Apprentice Instructor to Draughtsman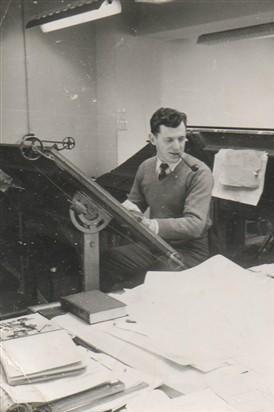 John describes how he came to work in the drawing office, and having to wear a suit!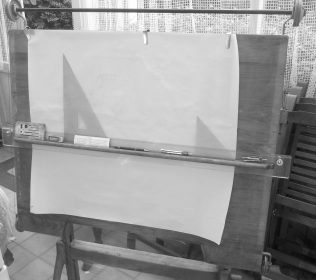 "John_Davis_2_Description_of_Drawing_Board_photograph1". Genre: Vocal.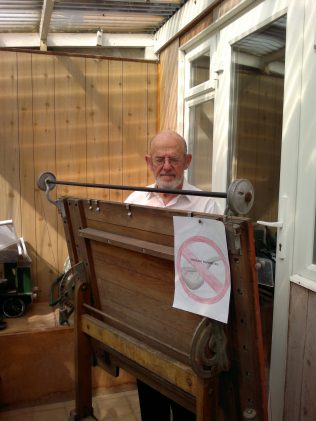 John was studying mechanical engineering at college during the evenings whilst working as an instructor in the Apprentice Training School, when the Personnel Manager suggested he had an interview for the Drawing Office. He did, was successful and after a little uncertainty, started working there in 1958.
'It was another world'
John remembered his first few days in the office; it was all new, a big change. John started work at 8.30, and had to dress in a suit – 'it was another world'.  John recalled that working in a Drawing Office with over 50 people in suits and ties was overwhelming to start with, but because everyone was so helpful, he soon settled in.
Now, 55 years later John still has a board similar to the one in the photographs. That is the only similarity, the pipe and the hair have both disappeared.
If the photographs revive any memories then click on the words Add a comment about this page below.
Click on the hyperlink to hear John's memories of working as an instructor in the Apprentice Training School