Forces Newsletter 1957
Letters from Employees to Fielding colleagues during their National Service.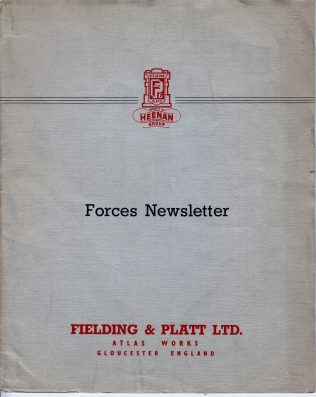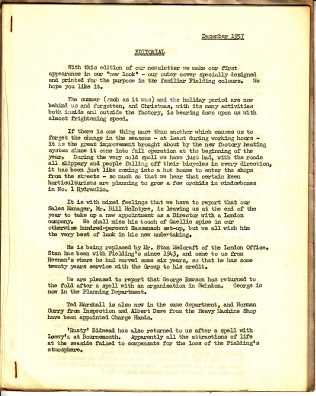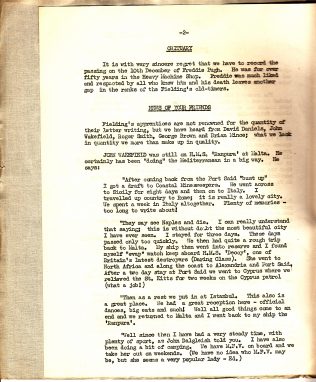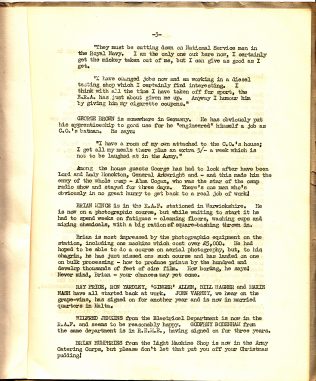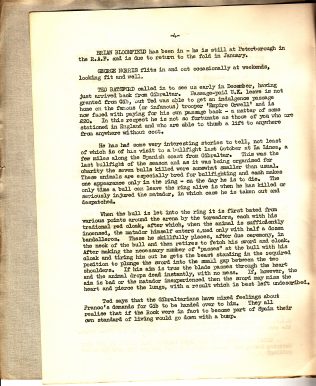 This newsletter was kindly donated by Geoff Hobbs, so I guess it was saved by his father Jack.
It is dated 1957, so was written after the Second World war, however it gives an insight into life in the 1950's.
In it we hear from some employees doing their National Service and news about others.
Included are:
Brian Mince in the RAF, doing a Photographic course (what else) in Warwickshire.
John Wakefield in the Navy in the Med.
George Brown in the Army as a Batman – he met Alma Cogan. Some of us are 'mature' enough to remember her!
John Varney was in Malta.
Wilf Jenkins was in the RAF.
Brian Humphries fed the troops, in the Army Catering Corp.
Brian Bloomfield was stationed at RAF Peterborough.
Ted Batsford was stationed in Gibralter and attended a bullfight!
If you are one of these people and want to add to these memories, or someone who can expand on them, please click Add a comment about this page below.