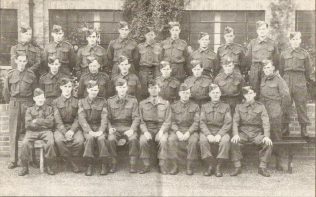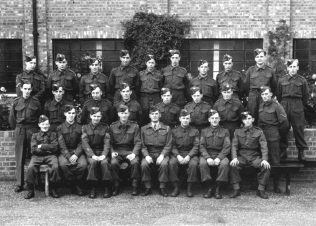 The Ralph Tucker Collection
FIELDING AND PLATT  HOME GUARD.
This photograph shows the final parade of  the Number 42 Platoon,  which took place in October 1944. The photograph was supplied by Barry Roach, whose father, George Roach, is on the far right of the centre row.
An identical (improved) photo is attached (in 2018) from the Ralph Tucker collection.  Ralph Tucker is standing to the right behind the officer (centre).
Can anyone recognise other members of the platoon. If so, please click on the words Add a comment about this page below.
Click on the hyperlink to learn more about George and his family