Arthur Williams
Apprentice Machinist and Centre Lathe Turner, 6 December 1938 - 28 October 1949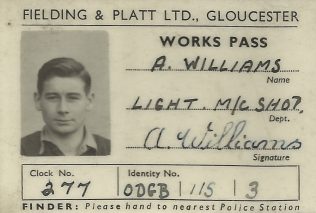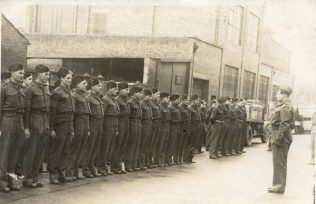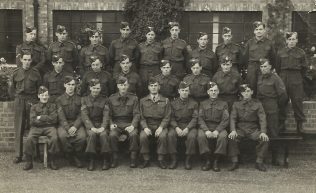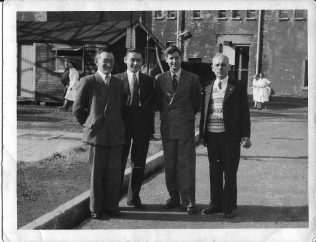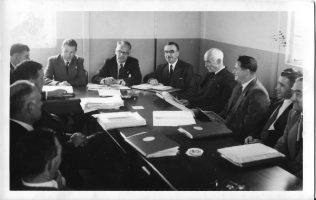 Arthur Williams was the son of Henry Arthur Williams, a foundryman and later the company's Gateman. He was indentured as a apprentice machinist on 6 December 1938 and worked for the company until 28 October 1949, when he left of his own accord.
Apprentice Machinist
Arthur was born in Gloucester on 20 October 1921. He followed his father, Henry, into the company in 1938. As an apprentice machinist, he earned nine shillings a week in the first year of his six year apprenticeship. His wages rose each year to 22 shillings a week in the final year of his apprenticeship.
His Works Pass gives his clocking in number as 277 and his department as the Light Machine Shop.
In the final five years of his employment with the company, Arthur was a skilled Horizontal Borer. During this last type of employment, he was required to machine and fit up highly complicated hydraulic valve blocks.
Fielding's Home Guard and wartime service
During the war, Arthur served in Fielding and Platt's Home Guard (No. 4318). The first photograph, taken c.1940 shows them on parade outside the Works. Arthur is in the front row 8th from the left. Jim Fielding can be seen as the commanding office taking the parade.
The second photograph, taken in 1944 shows 26 members of Fielding's Home Guard posing for a company photograph. Arthur Williams is pictured on the back row 2nd from the left.
In 1942, Arthur's wife-to-be Edith May Willey came from Plymouth to work to do war work in the Light Machine Shop where they met.
Photographs, c.1949
Two further photographs show Arthur at the Works c.1949. In the first, he is stood with three other men in suits (Arthur is second from the left).
In the second, he is sitting at a meeting at Fielding's (Arthur is second from the right).
Glowing reference
When Arthur left the company in 1949, the Industrial Relations Officer, Bill Prior, wrote him a glowing reference.
We can thoroughly recommend Mr Williams as a very reliable and conscientious, and a highly skilled workman.
Arthur died in Plymouth on 22 June 2002.
If you remember Arthur or can help us identify anyone else in the photographs above please share your memories and information by adding a comment at the bottom of the page.
Click on the hyperlinks to read more about Arthur's father, Henry Arthur Williams (foundryman and company gateman), or his wife Edith May Williams (nee Willey) (Capstan Lathe Operator).