F & P Fire Brigade
The site pump, with Operatives.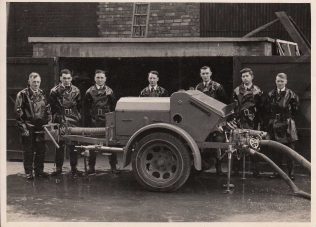 Again some recognisable employees, this time as acting Firemen. Did they get a bonus for being on standby? Was the pump ever used in anger?
 If you know the people in this photograph, or know more about the subject, please add your comments, by clicking on Add a comment about this page below.