Alistair and Dulcie Adams
A farewell drink which led to a date and marriage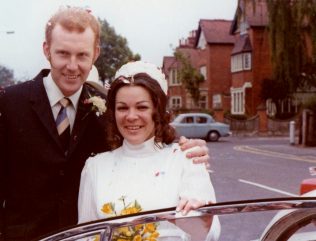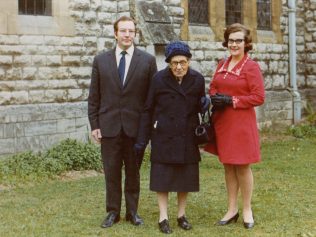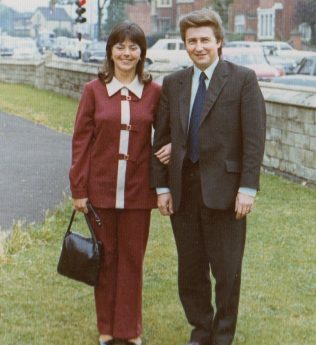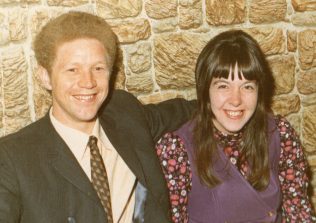 We met, when Dulcie was one of the girls interviewed by Colin Fudge for the position of his secretary.
I was working for Colin as the Standards Engineering Draughtsman at the time. The other engineer in the office was Derek Tidmarsh, who was the Technical Author. He prepared the manuals which were sent to our clients with their new presses.
Dulcie was lucky enough to get the job, although she may have regretted having to work with Derek and me in time!
When I was made redundant, we all went to the Edgemoor for a farewell drink and I gave Dulcie a lift home afterwards. We made a date to meet again the following week (I was starting a new job and living in Bristol during the week) and things developed from there.
We married in 1972 and lived in Deans Way, Gloucester, until we moved to Shurdington.
Fielding employees who attended our wedding were: Martin Blakeley and his wife Sue, Derek Tidmarsh and his wife Lorraine and Jon Willis with his wife Brenda.
The current "Fielding Project" has brought us back together again, although we have kept in touch over the years.
I carried on working in engineering and enjoyed my interesting career.  Dulcie stayed at Fielding's for several years, finally ending her career as a Directors' Secretary at Dowty, Staverton.
Retirement is great – we now have 365 days holiday a year!
Alistair is an engineering volunteer at the Waterways' Museum (working on the Fielding Engine) and Dulcie is involved with a couple of art clubs in the village, so we keep busy.
If you remember Alistair and Dulcie's budding relationship at Fielding's, or were at their wedding, please share your memories of them by adding a comment below.