Francis "Frank" James Platt
Draughtsman, engineer, full-back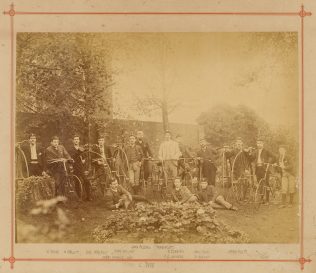 Born in 1869, Francis James Platt (known as "Frank") was the son of company co-founder James Platt. He followed his father into the business and in 1891 was employed as Mechanical Draughtsman, going onto become a Mechanical Engineer by 1901.
Frank made his debut at full-back for Gloucester AFC in the same game has his brother, Edward Platt, made his debut in goal, away to Worcester Rovers in December 1889. His defensive debut, then, was as inauspicious as his brother's was in goal, conceding 7 in a 1-7 loss.
He played six games altogether for the club, all of them in friendlies.