Darts and Cribbage at Christmas?
Please help with who is doing what!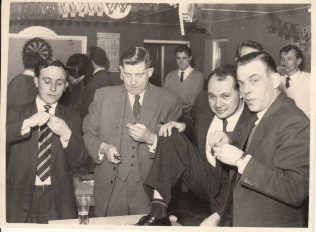 A photograph showing some more employees enjoying themselves. I recognise a couple of them, but this 'photo was taken when they were considerably younger than when I knew them! Please help by naming the gathering!
What are they looking at – raffle tickets – doesn't look like it?
If you remember the people, location or possible year of this photograph, please help by adding a comment below.