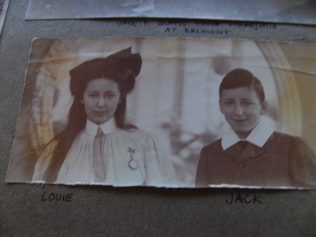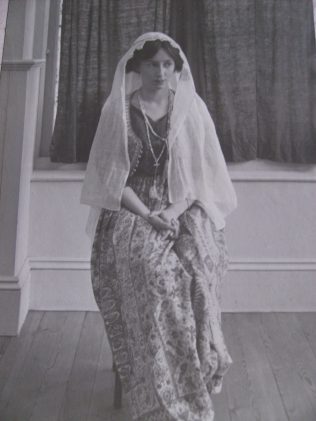 Third Daughter of John & Ellen Fielding
Born in South Hamlet of Gloucester, on 16th November 1894
On the Census in 1901 she was living at 9 Brunswick Road, Gloucester, aged 9 with her family.  Ten years later in 1911 they were living at Sherbourne House, Gloucester. Louis was then 19 years of age.
During the war in 1916 Louis was working as a nurse at Hylands Hospital in Chelmsford.
Louis became a very keen horse rider and used to attend meets.
When her mother became ill, it was Louis who looked after her.
When her mother died, she bequeathed Belmont & Bam's cottage, with adjoining land to Louis in her will.
Louis died at Bam's Cottage, Watery Lane, Upton – St – Leonards on March 19th 1959 aged 67 years.