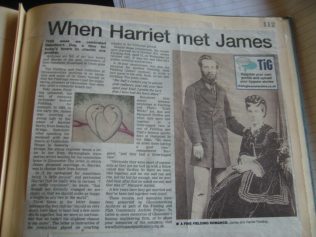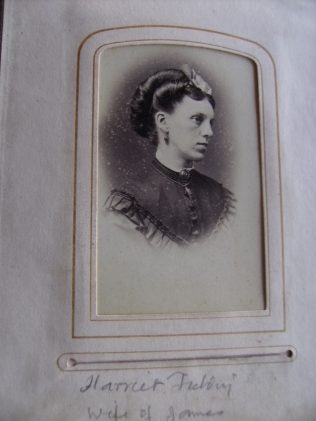 James was the eldest son of Samuel Fielding, (founder of F& P) and was born in Little Heaton, Middleton, Lancashire in 1847.
He married his wife, Harriet Berry, in 1869; she was the daughter of Fred Berry a well known and established engineer at Sowerby Bridge, Lancashire, and Yorkshire.
She was born at Norland, near Sowerby Bridge and was their youngest child, having an older sister called Mary and a brother also called James.
A Census for 1851 reveals
HUSBAND        BORN         AGE        WIFE          BORN         AGE
Francis            1824           27         Esther          1822           29
CHILDREN
Mary               1846            5
James              1847            4
Harriet             1849            2
Also living with them was Harriet's Grandfather, James Wilson born 1787 age 64, and her Uncle George Wilson aged 36 born in 1815.
They had 3 sons, Frank, Arthur and Samuel, and one daughter Edith.
James was educated at St Lukes School and decided to become a scholar.  With that object he became a pupil Teacher at the National School, London Road.
After a year he changed his mind and went into the office of Fielding & Platt, where he stayed until 1870 when his father died.
Then he and John, his brother, became partners with James Platt.
It became a limited company before James Platt's death in 1898
James Fielding devoted himself to the commercial side of the Business, while his brother concentrated on the engineering department.
James was a very religious and philanthropic worker.  He was also a great speaker on both topics.
He was brought up as C of E and was preparing for confirmation at St Lukes, but he became a non conformist around the age of 20.
He later became a member of Southgate Congregational Church in 1903 where he was a Deacon for 3 years. But at the same time he also attended Cathedral services.
He was also tea total and was vice President of the Temperance League and other tea total organisations.
James was greatly interested in Sunday school work including that of Robert Raikes.
He was involved in many great causes, was a liberal unionist and a great Singer.
The following clip was found in the Gloucester Journal:
Sunday school Presidential Campaign.  Meeting in connection with what is known as the Presidential Campaign of Sunday School Union was held at the Guildhall Gloucester on Friday June 7th 1912.
After Tea to a large number of people, a Conference on Sunday School Methods was conducted by Rev Carey Bonner (Secretary of Sunday School Union)
Mr James Fielding (Presided over it)
James was on the City Council in 1900 when he was elected an Alderman, a position he held for 9 years.  He was again elected in April 1915 as a councillor for Barton ward in place of Mr W Langley-Smith, where he stayed until March 1918.  He was again elected Alderman until his death
He was on the Gloucester Board of Guardians and a County Magistrate, sitting for the Gloucester Petty Sessions Division
He was a great friend to Sir Isaac Pitman, the famous inventor of the Phonograph
In his spare time he loved fishing and swimming.
This prominent and much esteemed gentleman was living at Rikenel in Park Road on his death in January 1921.  He was 75 years old and died on the eve of his Golden wedding Anniversary.  He suffered from blood to the brain in the 3 weeks prior to his death.
Harriet died 5 years later on July 17th 1926.  At the time she was living in Belgrave Road, Gloucester, but she died at the home of her son, Arthur, who was then living at Northside, Stroud road, Gloucester.
Probate was given to her sons, Frank, Arthur & Samuel of £2140-6s-8d.
No provisions were made for her daughter Edith Rickie.