Doris Marjorie Fielding
Known as Marjorie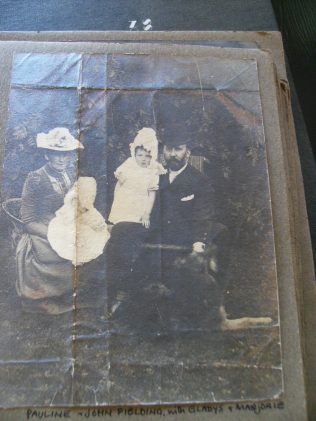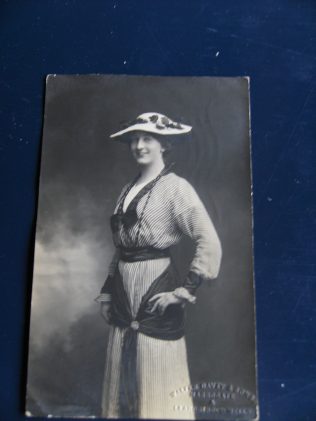 Second Daughter of John & Ellen Fielding, she was born on  February 17th 1892 in Gloucester.
She attended Cheltenham Ladies College, where in 1903 she studied the Holy scriptures, History, French, Latin, Geometry, Chemistry, Piano and Elocution.
On the 1901 Census she was living at 9 Brunswick Road, Gloucester, age 11 with her family, but 1903 found them living in Spa Road.  By the next Census in 1911 they were living at Sherbourne House, Gloucester, and she was aged  21.
After School she studied at the Liverpool Repertory Company and then went on to play in West End productions such as A Quiet Wedding, A Quiet Weekend and Modern  Triangle.
Sadly she died of cancer on December 28th 1956 at St Martin in the Fields.
A memorial service was held at St Martin in the Fields,  on the 18th January 1957, and was attended by some very high profile names.
The Reverend Peter Elliot officiated & the lesson was read by Mr Nicholas Hannen.
Those Present were
Mr & Mrs Jack Fielding (brother & sister-in law)
Miss Louie Fielding (sister)
Mrs E R P Berryman (sister)
Mrs I Bourne (sister)
Major R H Neasham
 Roberta Neasham
Mr John Bourne
Miss Philippa Fielding
Mrs Douglas Heyman
Mrs M Waller
Mrs J Berryman
Lord & Lady Tucker
Mrs J Dubuisson
Captain P Berryman
Mr H E Piffle-Phelps
Viscountess Kilmuir
Sir Laurence & Lady Olivier
Sir John Gielgud
Sir Bronson Albery
Mr David Karmel
Mrs S Withers (Playhouse Theatre –Liverpool)
Mrs J Rigby & Mr Ronald Russell (Little Theatre – Bristol)
Mr Jack Keats (Royal Theatre –Brighton)
Mr Jack Allen (council of Equity)
Miss Hester-Paton-Brown (Representing Cheltenham Lady's College)
Her address at that time, in 1956, was 803 Nelson House, Dolphin Square SW1.