Gordon Tozer
Apprentice 1971-5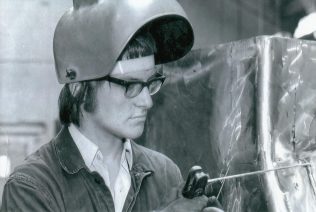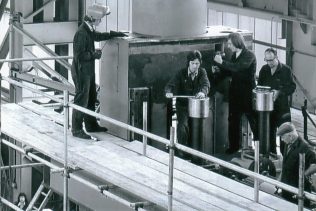 In these written memories, Gordon recalls entering the "testosterone-fueled" Apprentice School in 1971 as one of the many "archetypal teenage lads" taken on by the company.
Sandwiches the size of house bricks
He remembers the foremen, the training they gave, and developing a "forte" in welding. One of the older welders, he recalls, would sit in "the corner eating sandwiches the size of house bricks".
"A thin man, nearing the end of his long working life, he looked as though he lived on lettuce leaves, but the way he consumed these gargantuan snacks was quite remarkable."
Dawn walks
Gordon recalls the sounds and smells of the Fabrication Shop in great sensory detail. One particular memory, however, is of a dawn walk by the canal side after a long night shift and of the "old warehouses" that characterised the area.
To read Gordon's memories in full click on the download below.
Click on the hyperlink to see the photograph of the 1971 apprentice intake of which Gordon was part.