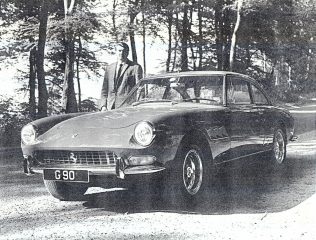 The Paul Regester Collection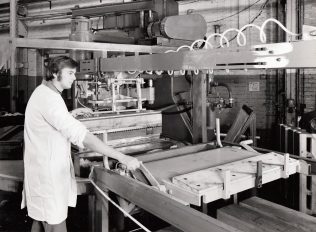 It is with sadness we have to make known that Pete passed away on Friday 12th June 2020. He was a well-known, popular and much-loved gentleman.
In 1963, Pete joined the Company as an Apprentice in the Photographic Department. That department had quite a reputation, not just for the quality of its industrial photographs but as a film-making unit thanks to the skills of  people like Arthur Hickman and Brian Mince. Proof of those skills can be seen by visiting our website.
Pete became a well-known figure, occasionally chauffeuring Jim Fielding and dressed in a white smock and carrying cameras, tripods and floodlights around the factory. He often appeared on a photograph of a press, posing as the press operator!
It was due to the skills he learnt in that department that Pete became an accomplished photographer in his own right. The quality of his steam railway photographs especially,  received wide acclaim.
A private funeral service has been arranged. It will take place at Gloucester Crematorium on Friday July 3rd 2020 at 10.30 am.
In addition to this notification, viewers may care to read a more detailed obituary celebrating some of Pete's many exploits in the field of railway photography, this may be found here.