1969 Apprentice photo
Taken at the sports ground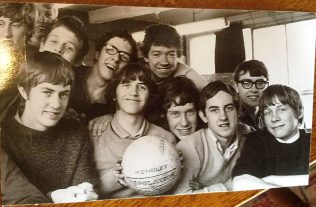 Kindly provided by John Smurthwaite
We took this picture at the clubhouse in Sudmeadow Road, it's just a small group of the 1969 intake.
There is: – Pete Badham; Chris Gwilliam; Richard Webb; Andy Whitehead; Dave Tucker; Lothar Zink; Nigel Silvey; John Fleming; Roy Beard; Dave Howells; Martin Jones.
If you remember any of the people or place featured in the photograph please share your memories by clicking on the words Add a comment about this page below.