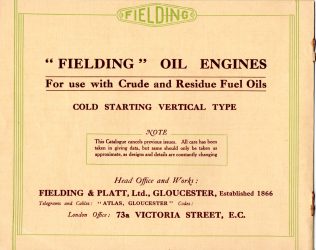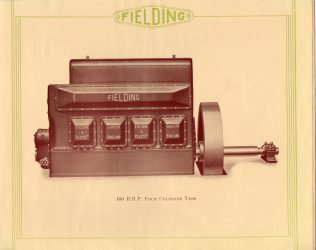 During the past 30 years I have been putting together a register of the Fielding engines that are still in existence but during this period I have not heard of a single Vertical Oil Engine.
Is there anyone out there who does know of one and if so could you pleae let me know.
These engines were introduced in the mid 1920's and carried on until Fielding's finished engine building and from what I have been told were a very good engine.
I feel sure there are probably some of them still working somewhere around the world.
If you have any comments, please share your memories at the bottom of the page by clicking on the words Add a comment about this page.