Deep Drawing & Ironing Press (with audio clip)
Owen Feltham and Martin Rich with a DDI machine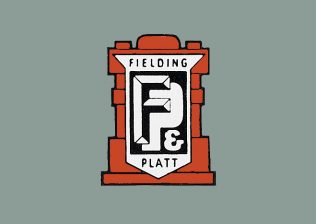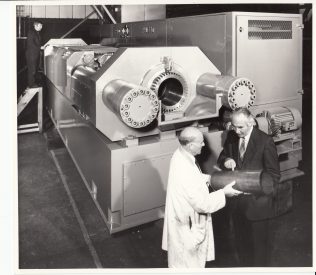 In this audio clip, John Davis talks to Ollie Taylor about DDI machines.
The photograph shows Owen Feltham (wearing the white coat) and Martin Rich (in the suit) in front of a machine, but who is the person in the top left of the picture?
If you remember the people, places and machines mentioned in this audio clip, and in this photo, please share your memories by clicking on the grey words Add a comment about this page.