Walter Organ
Memories of installing the CEGEDUR press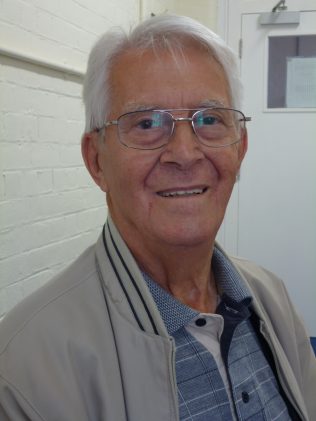 Memories of installing the CEGEDUR press in Issoire in the winter of 1963-4
Why stretch aluminium?
Before travelling to Issoire to install the press, Walter remembers working on the hydraulically-operated jaws of the press in Gloucester. The jaws gripped the aluminium that the press was made to stretch. "With aluminium," he explains, "the molecules are all over the place, its no good 'til it's stretched, and that's why they had to stretch it".
The coldest winter
The winter in France in 1963 was one of the coldest in memory. The Fielding and Platt team kept warm by burning the wooden crates the machine was packed up in. Walter also remembers how they made the tea, ate, and travelled around in the minivan from their accomodation to the site.
Walter's memories of the camaraderie of the workers in such challenging circumstances is indicative of the Fielding and Platt spirit.
Click here to listen to more of Walter's memories 1940-1982.