Chief Designer, Bob Madeley, talks about how he designed the press for CEGEDUR
Rival patents and safety features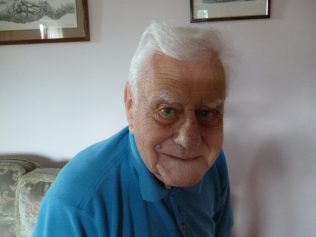 "20_CEGEDUR_Press_Design_copy". Released: 2013.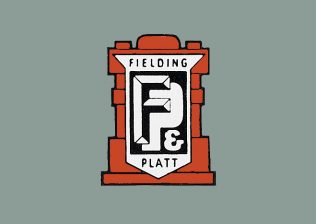 "21_CEGEDUR_press_power_functionality". Released: 2013.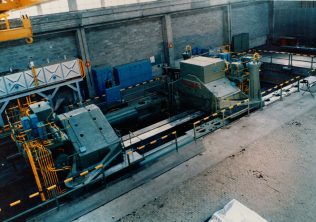 In these two clips Chief Designer, Bob Madeley, talks about how he designed the CEGEDUR press which manufactured the spars for Concorde.
It occured to me on the train…
The sheets of aluminium used on Concorde had to be stretched before they could be machined. Stretching aluminium alters its molecular structure.
"The spars for Concorde had to be machined from the solid rather than fabricated.  If you machined a plate as rolled from the rolling mills the plate would distort.  But if it was stretched you changed the molecular structure of the plate and it wouldn't distort"
However, one of Fielding's competitors had taken out a patent for a plate stetcher where they stated that the crossheads would consist of two crossheads held together by tensile members. As Bob and the Sales' Director travelled to CEGEDUR Bob knew they would have to design their plate stretcher so as not to infringe this patent. But, as Bob explains, on the train he came up with an ingenious design which solved the problem.
Shock absorbers
The 3,900 ton plate stretcher was a powerful machine. If the plate broke whilst the machine was pulling the plate it could have been dangerous for the machine and those operating it. Therefore before CEGEDUR accepted Bob's design he had to prove that the machine incorporated certain safety features.
"If the plate broke when you were pulling the energy stored in the plate and therefore in the machine was astronomical.  And if the plate broke and the two ends of the machine would fly apart – and the crossheads, I suppose, must have been in the region of 200 tons – and if you imagine 200 tons flying apart it could do great damage to the press if the press was a rigid structure."
In clip 2, Bob explains how he incorporated a shock absorbing design to dissipate the energy in the event that a plate should break.
If you remember Bob, working with him on the CEGEDUR project, or installing the machine in Issoire, please share your memories by clicking on Add a comment about this page below.
Click on the hyperlink to listen to more of Bob memories of working at Fielding's from 1936 onwards.
Click on the hyperlink to listen to Bob's memories of the Foundries at Fielding's.