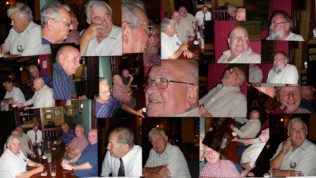 The Reunion of former employees of Fielding & Platt will take place on on Saturday, 23rd June, 2018 from 1 p.m. until 4.00 p.m.
The event will be held at the Hardwicke Village Hall, Green Lane, Hardwicke,
Gloucester, GL2 4QA. If you have not visited this venue before then please
be aware that the Hardwicke Village Hall is the second hall on the right in
Green Lane when approaching from the Bristol Road end. The first hall
belongs to the RNBL (British Legion). The halls are clearly sign posted, and
there is plenty of parking at the village hall.
If you are travelling by bus then the following information may be of help.
From Gloucester bus station, bay G, take the 66 or 66S service to Stroud.
Alight at the Starting Gate (sometimes called The One Stop Shop) in
Hardwicke. Cross over the road via the pedestrian island, turn left and then
walk along the road and turn right into Green Lane. Walk past the British
Legion club, the Hardwicke Village Hall is a bit further on. Walking time
approximately 6 minutes.
Bus times to Hardwicke are 15 minutes before and 15 minutes after the hour.
Journey time is 30 minutes.
Return buses to Gloucester are 9 minutes before and 21 minutes past the
hour. The stop for this journey is a little further along the road.
As in the past, this invitation is for ex-employees plus one guest. A buffet will be provided free of charge and attendees will be able to purchase alcoholic or soft drinks and tea or coffee from the bar.
We hope you will be able to join us on this occasion and look forward to
seeing you there.