150th ANNIVERSARY CELEBRATIONS
A meeting of former employees and their friends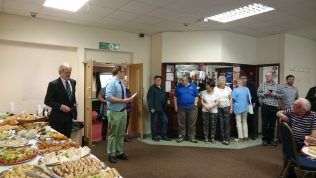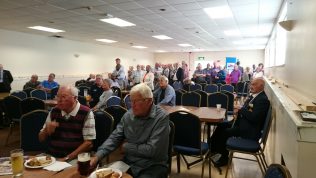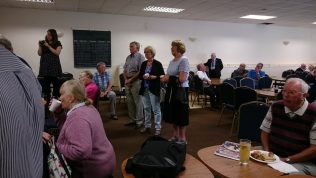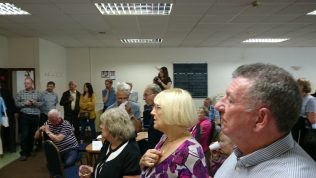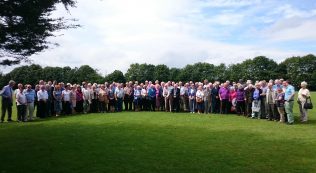 In July, 2016, the Fielding & Platt Heritage Group organised a reunion for former employees and their partners to celebrate the forming of the Company in 1866 by Samuel Fielding and James Platt.
The event took place at the Walls Social Club in Hammond Way, on July 16th.  Mr Ollie Taylor opened the proceedings by speaking briefly about the work the Heritage Group were doing before inviting Councillor Colin Organ, an ex-employee himself, to formally open the event.
Approximately 150 people attended. A photographic display had been set up, which gave an insight into all aspects of the Company, its products, its personnel and its sports and social activities. An album, containing many photographs of past employees, was also on display.
An excellent buffet, provided by the very friendly Walls staff,  was enjoyed by all. But the highlight of the day was, without doubt, the meeting up with old friends and colleagues, some having travelled long distances in order to attend. There were a few amusing incidents where recognition of a face was not immediate due to the passage of time. But, the joyful expressions resulting when 'the the penny eventually dropped', were a joy to behold.
The event proved to be so popular that, on leaving, many were asking the question "when will the next one be held".
During the proceedings  another event was advertised.  This was an exhibition at the Life Museum, (formally the Folk Museum), in Westgate Street, telling the story of the Company using original documents, artefacts and information panels. It is ongoing until December.
If you were once an employee and were unaware of this reunion, and wish to be informed of future events, then please email your contact details to fieldingandplatt@gmail.com
To view the album of photographs, please click the link here.
If you attended this event or wish to make a comment, then please click on the words Add a comment about this page below.