Our end of project celebration on 27 September
All Fielding and Platt folk were very welcome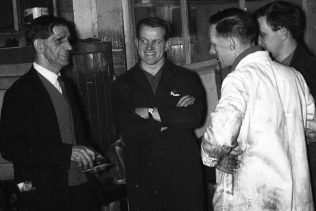 On 27 September 2013, the Fielding and Platt Community Archive Project hosted an event to celebrate its achievements, at the Global Language Immersion Centre, 4–6 Commercial Road, Gloucester, GL1 2EA from 3.30pm to 7.30pm.
All Fielding folk and project volunteers were welcome to drop in anytime. 
The event was an opportunity to get together with old colleagues from Fielding's and other project volunteers.  There were also opportunities to explore and contribute to www.fieldingandplatthistory.org.uk , record memories about Fielding days with friends, and thoughts about the project, and watch screenings of some promotional films produced by Fielding and Platt. 
Light refreshments were available.
At 6.00pm members of the team who managed the project said a few words.