National Science and Engineering Week Events 2013
What did attendees think of our events?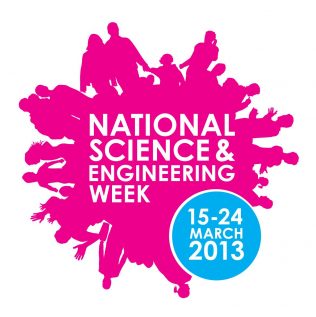 On Saturday 23 March, we arranged a morning and an afternoon event in the Cory Room next door Gloucester Waterways Museum.
In the morning the project celebrated the successes of the project in the 12 months since our £43,000 grant from the Heritage Lottery Fund. In the afternoon, Dr Steve Mills and David Evans spoke about Fielding's and Lister's, respectively. The events coincided with National Science and Engineering Week 2013 and it was fitting that two of Gloucestershire's greatest engineering firms should be celebrated as part of this national event.
The events were attended by 94 people in total, some of whom gave feedback in response to the questions below.
What was the most enjoyable part of the day?
Meeting, listening and talking to people."
The spirit of people and learning about the worldwide impact of the project"
Seeing pictures of the riveting machines and the sense of community"
The liveliness of the question and answer session"
A shared interest with committed people"
The learning experience and understanding the relationship Lister had with the local community"
Meeting up with friends and recounting Fielding stories"
What have you learnt from the event that you didn't know before?
That the jigsaw of the Fielding and Platt project will become a wonderful resource to future historians and researchers"
That the apprentice training school was on the top floor of the office block"
Nearly everything that was said"
Not being local, a great deal about the history and human stories of these companies"
What memories of Fielding and Platt has the day brought back for you?
Stories to do with people"
The pasties from the canteen"
Finding the Fielding engine at Quennington"
The city's wonderful contribution to engineering – and our youth"
The importance of apprentices as training people"